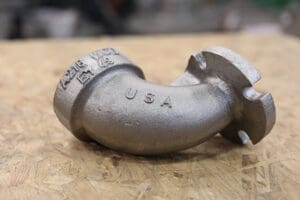 For over 40 years, the experienced foundrymen at Effort Foundry have been providing high-integrity valve components, including bodies, bonnets, actuators, gates, and plugs. Effort Foundry uses a variety of alloys as needed, including carbon and low-alloy steels, stainless steels, nickel-based alloys, cast and ductile irons, and aluminum bronzes.
Capabilities
The sole mission of our jobbing foundry is to supply superior quality valve components to valve manufacturers in a rapid turnaround mode. We handle low-volume orders — excelling in one-piece orders — and also have a no-bake line to handle higher quantities.
In addition, Effort Foundry offers in-house machining and full node facilities — liquid penetrant, magnetic particle, ultrasound, radiography — to meet all required casting quality plans.
Effort Foundry works closely and successfully with many and varied industries, including oil and gas, the military, nuclear facilities, power generators, and other specialty industries.
Quality, Certifications, and Safety
Effort Foundry has been ISO 9000 certified for over 15 years and is a certified NIAC vendor. Effort Foundry is an approved military supplier, with over 30% of our orders certified to stringent military specifications.
You are welcome to visit our Quality Policy, ISO Certificate, and Welding Procedure Index page here.