Effort Foundry's policy is to completely satisfy its customers. We strive to attain this objective by:
Complying with the requirements of our Quality Management System
Maintaining a company culture that fosters continual improvement
Making a total commitment to customer satisfaction, meeting and exceeding their requirements by delivering defect-free castings, when promised, every time.
With a quality system certified to ISO 9001, MIL-I-45208 and ASME Section III, NICA-3800, and having passed annual NIAC (Nuclear Industry Assessment Committee) audits since 2013, you know that quality is as important to us as it is to our customers; quality is our first concern, in fact. With quality as our primary driver, on-time delivery and competitive pricing fall into place.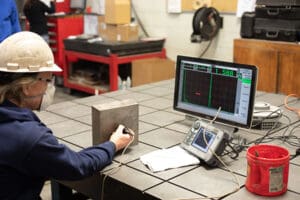 With our order profile focusing primarily on small-run jobs, our world- class management information system is key to our success. We start each and every casting project with the body of knowledge that helped us complete the last job, whether the last time we encountered a given part was two weeks ago or 20 years.
We offer metallurgical testing facilities, including spectrographic analysis of all metals, tensile testing, Charpy testing, and microstructure analysis to meet all customer requirements. Also, our finishing and upgrading department includes non-destructive inspection personnel who are qualified to SNT-TC-1A Levels II and III for magnetic particle, liquid penetrant, ultrasound, and visual testing.
Anyone who knows production, though, understands that quality isn't something that can be "tested in." Our best-in-the-industry scrap rate is proof positive that our production staff is second to none.
Inspection Equipment Includes:
10,000 Amp. DC Output Magnaflux Magnetic Particle Inspection Unit
Krautkramer-Branson Ultrasonic Thickness Gauge
Sonatest Masterscan 330 Digital Ultrasonic Inspection Unit
Liquid Penetrant Inspection
Olympus Epoch 600 Full Model Videoscope Ultrasonic Inspection Unit
Thermo Scientific Niton XRF Analyzer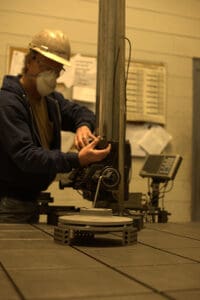 In addition, Effort's in-house laboratory contains state-of-the-art test instrumentation:
Thermo Fisher Scientific ARL 3460 Optical Spectrometer
Leco TN-114 Nitrogen Determinator
Leco TC-136 Nitrogen/Oxygen Determinator
Tinius Olsen Super "L" 60,000 lb. Tensile Tester