Other | Specialty Products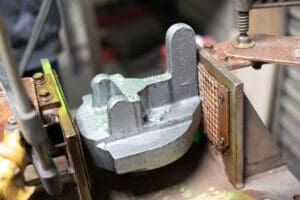 Our flexibility, experience, technological capabilities, and in-depth materials expertise, enable us to service those industry players and aftermarket suppliers who have the most exacting requirements. This broad range of end uses includes those in corrosive, high-temperature, or caustic environments.
Effort's knowledge of specific applications doesn't mean that we sacrifice breadth for depth; quite the opposite, in fact. The lessons learned over the years apply to every casting we make. For thermal treatment components, mining applications, or virtually any other end use, Effort's experience is your strategic advantage.
Capabilities
Effort Foundry uses a variety of alloys, including carbon and low-alloy steels, stainless steels, nickel-based alloys, cast and ductile irons, and aluminum bronzes. Effort Foundry works closely and successfully with many and varied industries, including oil and gas, the military, nuclear facilities, power generators, and other specialty industries.
Quality, Certifications, and Safety
Effort Foundry has been ISO 9000 certified for over 15 years and is a certified NIAC vendor. Effort Foundry is an approved military supplier with over 30% of our orders certified to stringent military specifications.
You are welcome to visit our Quality Policy, ISO Certificate, and Welding Procedure Index page here.