It Takes Effort to Make Quality Castings
Effort Foundry prides itself in craftsmanship, client responsiveness, and attention to detail.
Service
Customers receive weekly updates and milestone charts for all projects. We work to work specifications and communicate throughout the entire process.
Quality
In-house capabilities of Level III MT, LP, Level II UT, Positive Material Identification, Modeling / Simulation, Rough and Final Machining, Video Scope Inspection, Radiography, Testing: Charpy, Hardness, and Tensile Properties, Spectrographic Lab, over 150 ASME IX / Military-Approved weld procedures.
Delivery
On-time delivery on 93% of all orders. We understand that meeting deadlines is important to your business — so it is also important to ours!
Since 1973 Effort Foundry has been a leader in metal castings. 
ISO Certified for over 15 years
150+ Certifications for Military, ASME, and NACE Weld Procedures
Extensive Quality Assurance Controls: Magnetic Particle Inspection Unit, Ultrasonic Thickness Gage, Ultrasonic Inspection Unit, Videoscope, Portable Hardness Tester, Liquid Penetrant Inspection.
Laboratory Capabilities: Optical Emission Vacuum Spectrometer, Nitrogen Determinator, Tinius Olsen Tensile Tester, Leco TC-136 (O2 / N2), Leco CS-414 (Carbon / Sulfur Determinator)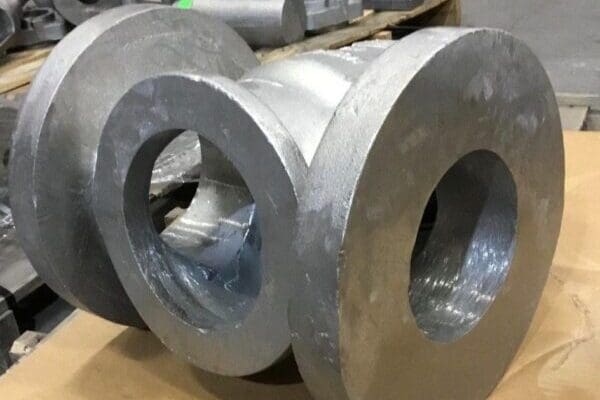 Carbon Steel

Low Alloy Steel




A

ustenitic Stainless Steel

Austenitic-ferritic

Stainless Steel

Duplex Alloys

Martensitic Stainless Steel

Nickel And Nickel Alloys

Heat Resistant Alloys

Specialty Alloys

Alum + Ni-Alum Bronze

Copper / Nickel
Get in Touch
Please reach out to us:
Foundry office
6980 Chrisphalt Drive
P.O. Box 158, Bath, PA 18014
Give us a ring
Phone: 610-837-1837
Hours: Mon–Fri, 7:00 a.m.-4:00 p.m.
HOLIDAY SCHEDULE
Closed for Thanksgiving Thursday 11/23 & Friday 11/24
Closed for Christmas and New Year's after business hours Friday 12/22,
Reopening Tuesday 1/02/24